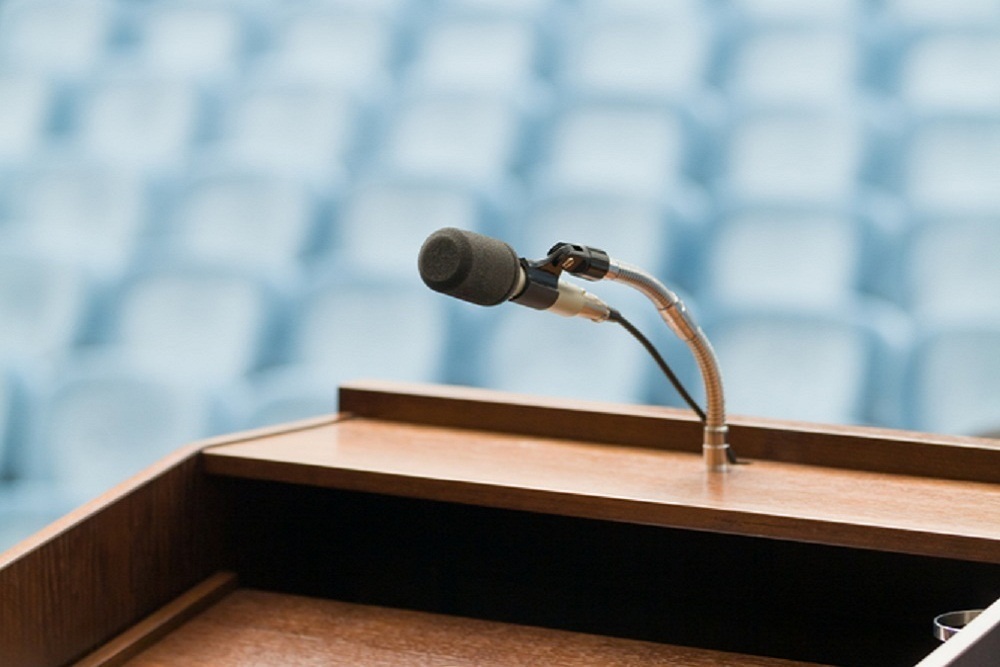 Luna Community College issued the following announcement on Aug. 13.
Mike Kloeppel, former Director of Admissions at New Mexico Institute of Mining and Technology (New Mexico Tech) and Field Office Coordinator for New Mexico Highlands University was a guest speaker at Luna's faculty and staff orientation on Tuesday, Aug. 13. Kloeppel emphasized that it is the entire college's job to recruit and to always have a positive attitude. Pictured with him is Faculty Chair Breanna Gould, School of Education Director Brenda Ortega and Education Advisor Tycie Jackson. In the second photo, Kloeppel is pictured with Recruiter Martin Garcia and Admissions and Recruitment Manager Moses Marquez. Luna's first day of fall classes begin on Monday, Aug. 19 and the last day to register is Monday, Aug. 26.
Original source can be found here.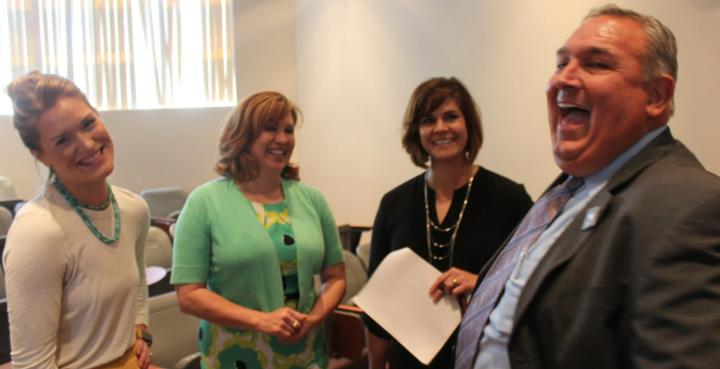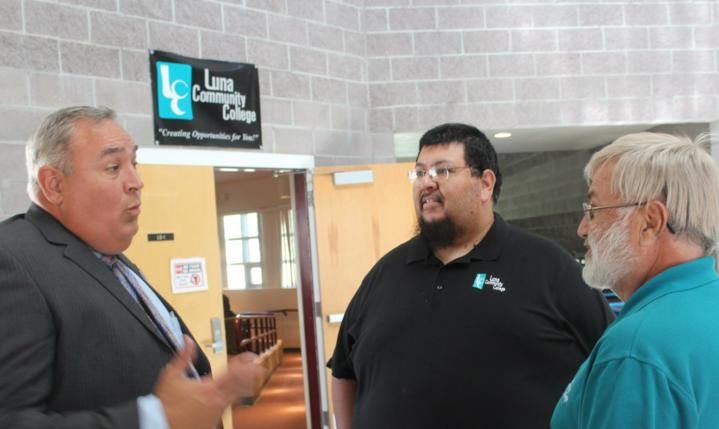 Source: Luna Community College