Eastern New Mexico University-Main Campus issued the following announcement on Aug. 22.
Van Ragsdale, who graduated from Eastern New Mexico University with a Bachelor of Music Education in 1968 and a Master of Arts in Music in 1972, was the recipient of the Texas Bandmasters Association (TBA) 2018 Meritorious Achievement Award.
TBA is the largest band director association/convention in the United States. The organization's Meritorious Achievement Award recognizes individuals for their commitment and dedication to music education. Mr. Ragsdale's plaque for the award reads: "In Recognition of Your Exemplary Professionalism and Invaluable Contributions to the Education of Young People through the Band Medium."
The TBA stared the award after Mr. Ragsdale's retirement in 2000, so he was "overwhelmed when notified of winning the award. It is normally given to active band directors who are at the height of their careers. It's unusual to be awarded to someone so long ago retired, so I consider it a 'Lifetime Achievement Award' in my case and am very grateful for it."
Mr. Ragsdale has attended the organization's annual conference since 1971. At the 2018 conference in July, he was presented with the Meritorious Achievement Award at a concert and spoke at the TBA's President's Reception. He was also recognized at the conference's business luncheon attended by over 2000 members.
"My son's wedding was that Saturday night, so it was an unforgettably wonderful weekend," said the award-winner, who has two children, Vicki and Jim, with his wife, Jean Parker. Jim has two daughters, Avery, 14, and Kaylyn, 2. Mr. Ragsdale met Jean during his time as an ENMU student, and they married during spring break in 1967. The couple has two dachshunds, Graham and Harley, who they call the "masters of the house."
Mr. Ragsdale, who was born and raised in Pampa, Texas, started playing the trombone in the 4th grade and loved playing in the band. He realized in his senior year of high school that he also loved teaching younger students, so "band directing was a good combination of the two."
He chose to attend ENMU thanks to Fred Stockdale, his high school band director who graduated from Eastern. Mr. Stockdale would invite Floren Thompson Jr., director of bands at ENMU, to work with the Pampa band yearly.
"Mr. Thompson recruited me, and ENMU was recognized as one of the finest music schools in the Southwest," explained Mr. Ragsdale. "Most of my friends were going to nearby West Texas State, but I wanted to get a little farther away from home, and Eastern seemed like a good fit. In hindsight, it was the 2nd best decision I ever made…the 1st being marrying my wife, Jean, who I met at Eastern! I met her in the Music Listening Room. She stood me up on our first date, and I've been paying her back ever since.
"I had a great four years at Eastern, so great that I also chose to get my master's degree there. I had many wonderful teachers, including Mr. Thompson, Dr. Doreen Grimes, Dr. Harold Popp (my trombone teacher) and many others. Thelma Sloan, secretary to the Dean of Students, became a 2nd mom to me."
Mr. Ragsdale was elected president of his class at ENMU and served as the first Attorney General of the newly-formed student government from 1967-68. He held membership in Kappa Kappa Psi Honorary Band Fraternity and Kappa Sigma Social Fraternity and played in the band and orchestra.
Dr. Grimes, who taught "Music Theory" and "Composition," hired him as a student assistant for his junior and senior years. He graded all of her undergraduate assignments and taught the freshman and sophomore music theory classes when she was gone. "That was a great experience and honor, plus I got paid," he said.
He was on the Dean's List most of the semesters he attended, was awarded music scholarships from ENMU and received Kappa Sigma Fraternity's Scholarship and Leadership Award. He and his wife were named to the "Who's Who in American Colleges and Universities."
"I received a great education at ENMU and owe much of my success to my years there," Mr. Ragsdale said. "One of its greatest assets was being able to contact my professors after graduation for pedagogical help whenever I needed it. I know that this is still a strength of the University today, as Dustin Seifert, ENMU Director of Bands and music department chair, and I are very good friends."
Mr. Ragsdale taught band "everywhere from the Texas panhandle to the coast. Legendary Clovis High School Band Director Norvil Howell hired me to open Yucca Junior High School in Clovis in 1968. I went from there to Hood JHS in Odessa, Texas, then was a high school band director in Alamogordo, Midland Lee, Odessa Permian, Houston Klein and Austin Westlake. I also was in administration as director of fine arts for Klein ISD and Arlington ISD."
The Greyhound Grad now lives in San Antonio. He helps band programs in the city and across South Texas and helps promote awareness of prostate cancer in men.
His hobbies include listening to music, watching classic movies and practicing magic. "I'm an amateur magician, he said. "I've also recently taken up golf, but I'm terrible at it."
The "greatest influences" in his life have been his students, who he "always tried to give the best I had to offer daily. Also my parents, my wife Jean, my public school band directors and teachers, college professors and many mentors along the way.
"I don't have a particular role model…I'm an amalgamation of so many, but I have two sayings that I've tried to live and teach by: 'A teacher affects eternity; he can never tell where his influence stops,' by Henry Adams, and 'Nothing we have done in the past will ever be good enough again,' the band motto of Robert E. Lee High School."
His advice to students interested in becoming band directors is to "ask lots of questions of successful people in your field, listen to your college music teachers, learn all you can about teaching every band instrument and make saving time a high priority.
"Learn how to teach effectively and efficiently, and remember that all students can learn, no matter their background or socio-economic status. Always put your students first and don't worry about your personal awards/reputation/success.those will come as you teach effectively."
Mr. Ragsdale had many accomplishments during his career, including:
Induction into the Texas Bandmasters Hall of Fame
Two state concert band championships: John B. Hood JHS (Odessa) and Robert E. Lee High School (Midland)
Listed in "The World's Who's Who of Musicians"
National Band Association's "Citation of Excellence" Award
ENMU Distinguished Alumni Award
Membership in the American Society of Composers, Authors, and Publishers (ASCAP)
Created original band composition "A Walk With McCarley," which was selected as one of the 50 best concert band compositions of 1999 and was featured in the award-winning independent film "Bluebird" that premiered at the Tribeca Film Festival in New York City in 2013.
Original source can be found here.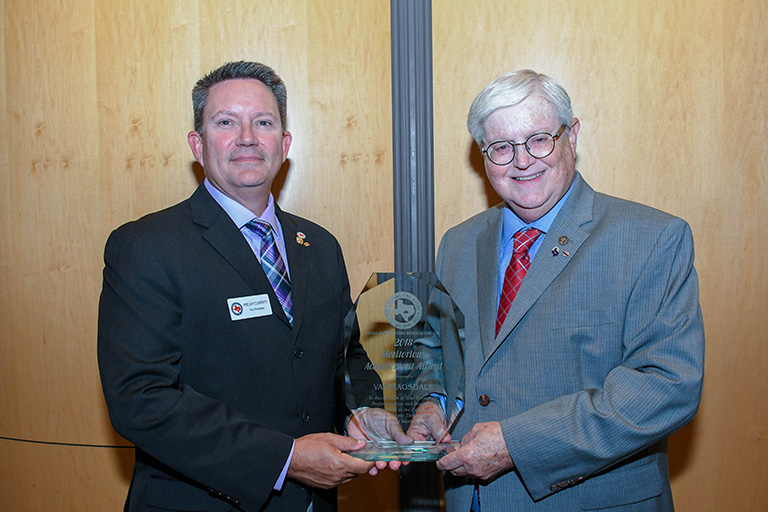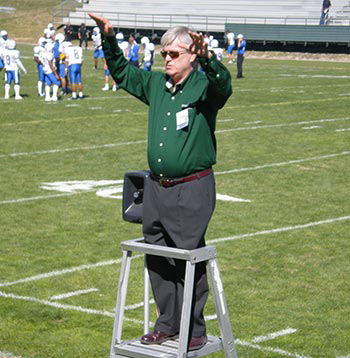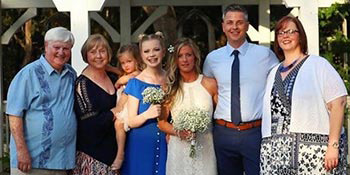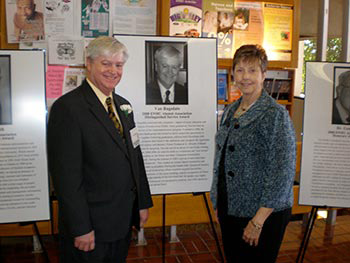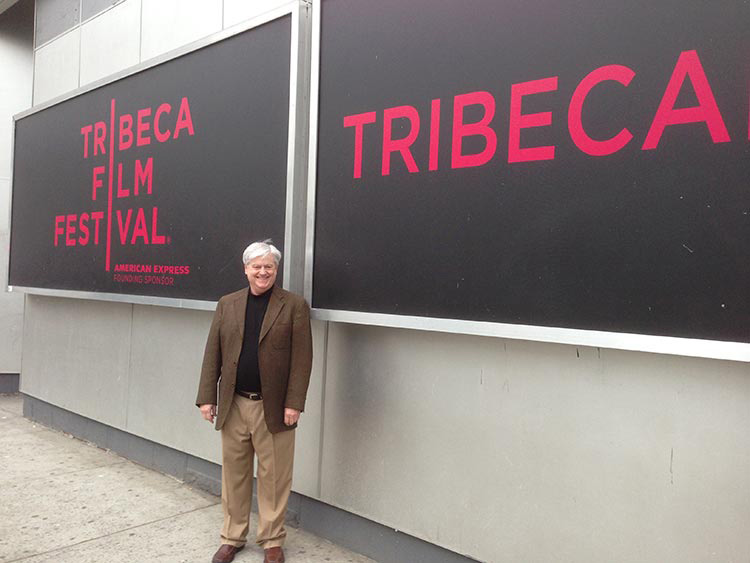 Source: Eastern New Mexico University-Main Campus